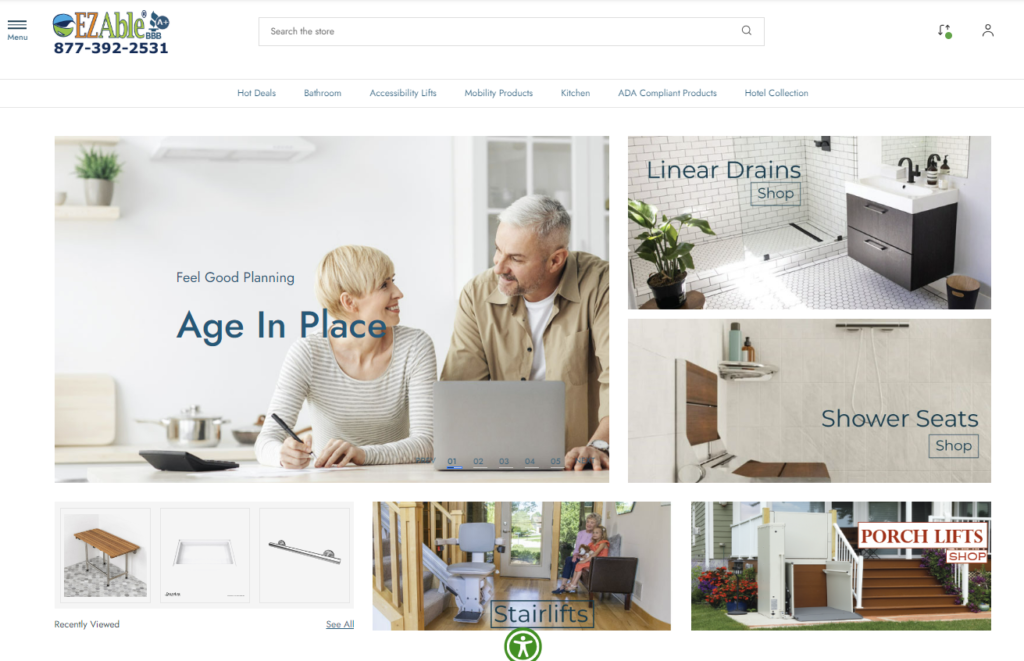 New and Improved Website!
? Exciting News: Introducing Our New and Improved Website at ezable.com! ?
Dear EZ Able Community,
We are thrilled to unveil our brand-new website, designed with you in mind!
After months of hard work and dedication, we are excited to share a sleek, user-friendly, and content-rich online platform that reflects our commitment to excellence.
Here's what you can look forward to on our revamped website:
?
Fresh and Modern Design
: Our website has undergone a stunning makeover. It features a modern, visually appealing design that enhances your browsing experience.
? Streamlined Navigation: We've made it easier than ever to find the information you need. With intuitive navigation menus and a user-friendly layout, you'll spend less time searching and more time exploring.
? Rich Content: Discover a wealth of valuable information, including in-depth product/service details, informative blog posts, engaging product videos, and downloadable resources. Whether you're a long-time customer or a first-time visitor, there's something for everyone.
? Mobile Optimization: Access our website seamlessly on your mobile devices. We've optimized the site for a responsive and enjoyable mobile experience.
? Enhanced Security: Your online safety is a top priority. We've implemented state-of-the-art security measures to protect your data and privacy.
? Stay Updated: Don't miss out on company news, promotions, and updates. Subscribe to our newsletter and follow us on social media for the latest information.
? Sneak Peek: Get an exclusive first look at upcoming products/services and company initiatives.
? Accessible Features:
We're really excited about our new Accessibility features too!
Shop in a way that works for you!  Use custom settings to modify & taylor your shopping experience.
Simply click on the

found on the lower
middle section of our websites to try out your own custom view!
We couldn't have achieved this without your ongoing support and feedback. Thank you for being a part of our journey!
Visit our new website today at https://ezable.com and experience the difference for yourself. We can't wait to hear what you think.
Your feedback is invaluable to us, so please feel free to share your thoughts and suggestions. We're here to provide you with the best possible online experience.
Thank you for your trust in EZ Able! We look forward to serving you better than ever before!
Warm regards,
Jody Fisk – President
EZ Able | ezable.com
Subscribe For Updates & Offers